This six player action game challenges your reactions, jumping ability and stamina. Two rotating booms are designed to try to knock you off your podium. You have to jump over one and duck underneath the other. Who will be the last person standing?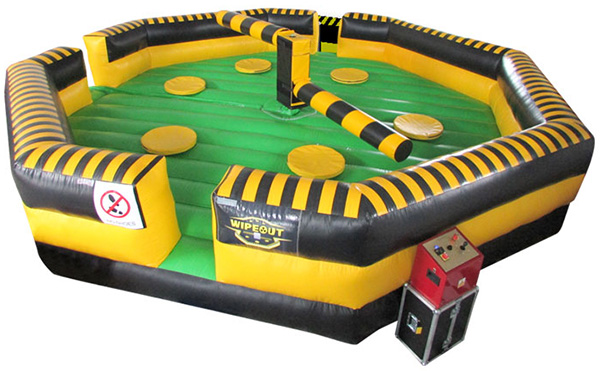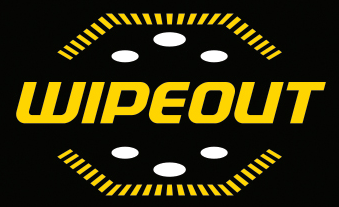 The Wipeout is perfect for teenage parties, kids birthday parties, graduation parties, or it can give adults a thrilling ride as well. With a high turnover of riders, its a great fundraising attraction. Perfect for galas, events with large crowds or even company picnics.
The game is enclosed in a 7.5m x 7.5m hexagon inflatable mattress with six podiums for participants. The bright green floor contrasts effectively with the black and yellow stripes for a realistic appearance. On top of the centre section is a flashing LED light.
As well as the simple enjoyment of people trying to jump or get knocked off, your fun operator can also run a competition.
Wipeout can be a great feature at any event; so whether you are planning a large scale family fun day or a simple birthday party in your back garden, it's sure to get everyone involved or watching.
Technical details

Space needed: 9 metres square. Mattress is 1.3 m high
Access pathway to entry: 2 metres
Required Electricity: Standard power
Electrical Outlet: Within 20 metres
Staff: A Trained Operator is supplied. 1 volunteer needed to assist.
Recommend ages: 6 years to Adult
Can be set up on: Grass or Concrete
Cost to hire - private party

2hrs - $600
2.5hrs - $640
3 hrs - $695
4 hrs - $875
Galas and fundraisers - contact us to discuss price options.